Since we won't get to do our own version of the March Madness bracket challenge, here's another one we can do from one of the guys from Barstool: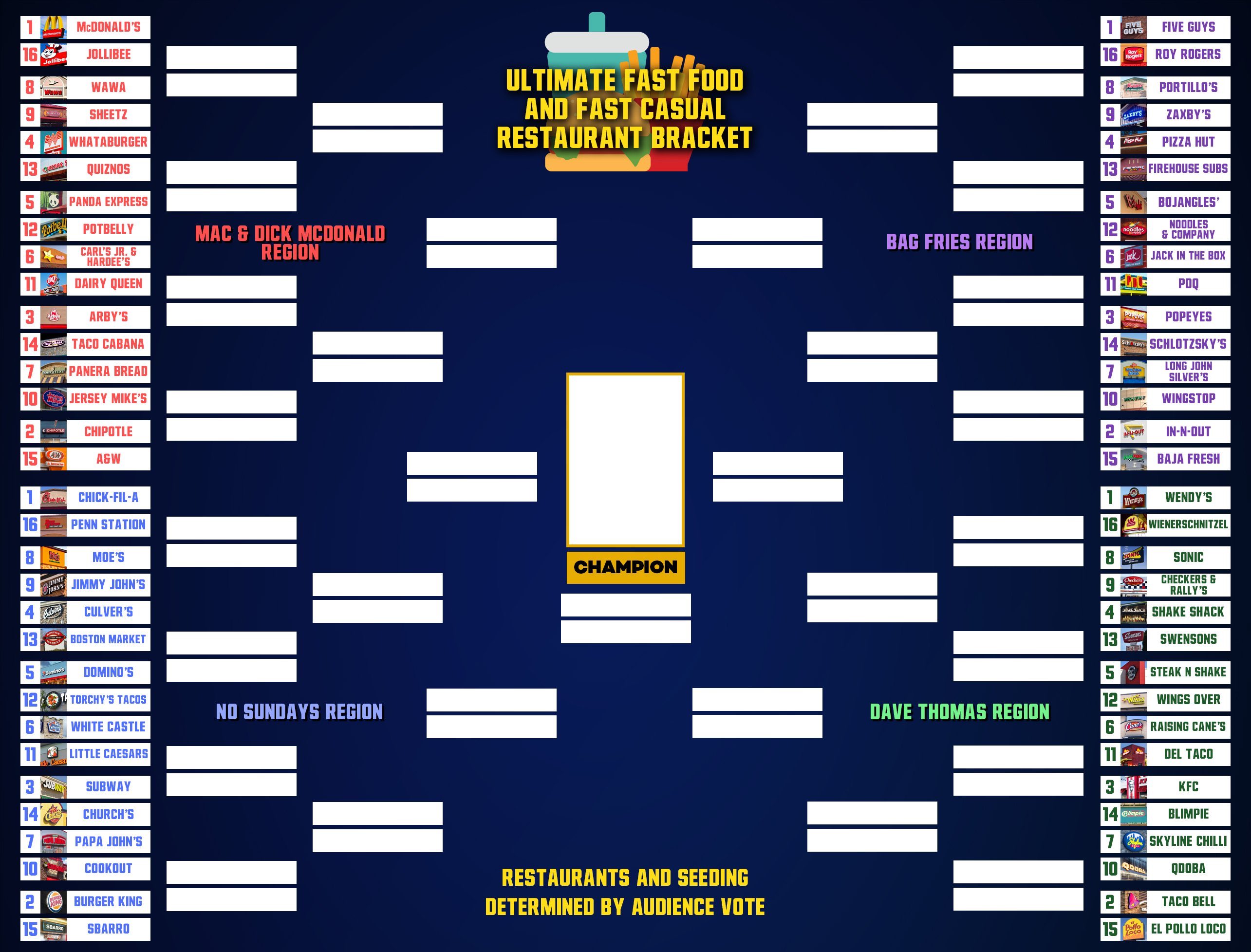 So, who you got?
Anyone seeded too high?
Anyone seeded too low?
Any chain not make the bracket you would have liked to see?