So my fiance and I purchased a house about 2 months ago.
The washing machine hookups look like this: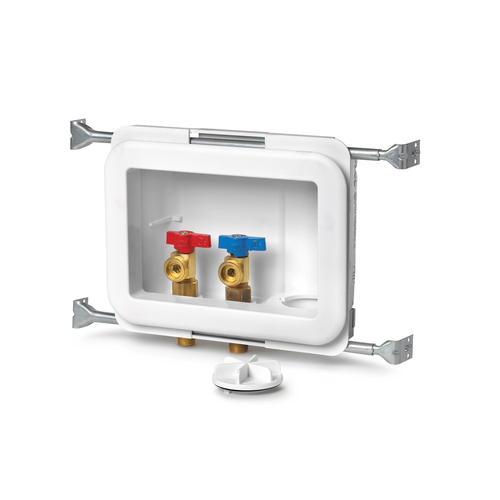 The cold and hot lines go fine onto the shut off valves. The issue is the black drain pipe. Ya know, the one that just curves and sets inside the drain tube located on the right end there.
There is nothing to lock it into place. It doesn't screw, snap, pop, whatever. It just gets set inside. My dad, the electrician, and my fiance's dad, the handyman, were the ones that set up our laundry room. I even said something to them along the lines of, "that dosen't look very safe". "It will be fine".
Right, it wasn't fine. 2 weeks ago I got a big check from my insurance company to fix all the damage from it's un-fineness.
I've gone to Menards, Lowe's, Home Depot, Ace Hardware, Walmart, and Meijer attempting to find something to keep the drain hose stuck in the drain pipe. I've spent a ton of time searching the internet for answers and I can't find anything of value. The guy at Lowe's didn't even believe me until I showed him the units for sale, at which point he stated, "Well that doesn't look like a good idea."
I can't be the only person to ever have this problem. I mean, look at it! Anyone have any ideas? This forum has got to be the highest concentration of smart people in the Internet, certainly we can figure something out! I badly need to do laundry, haha.