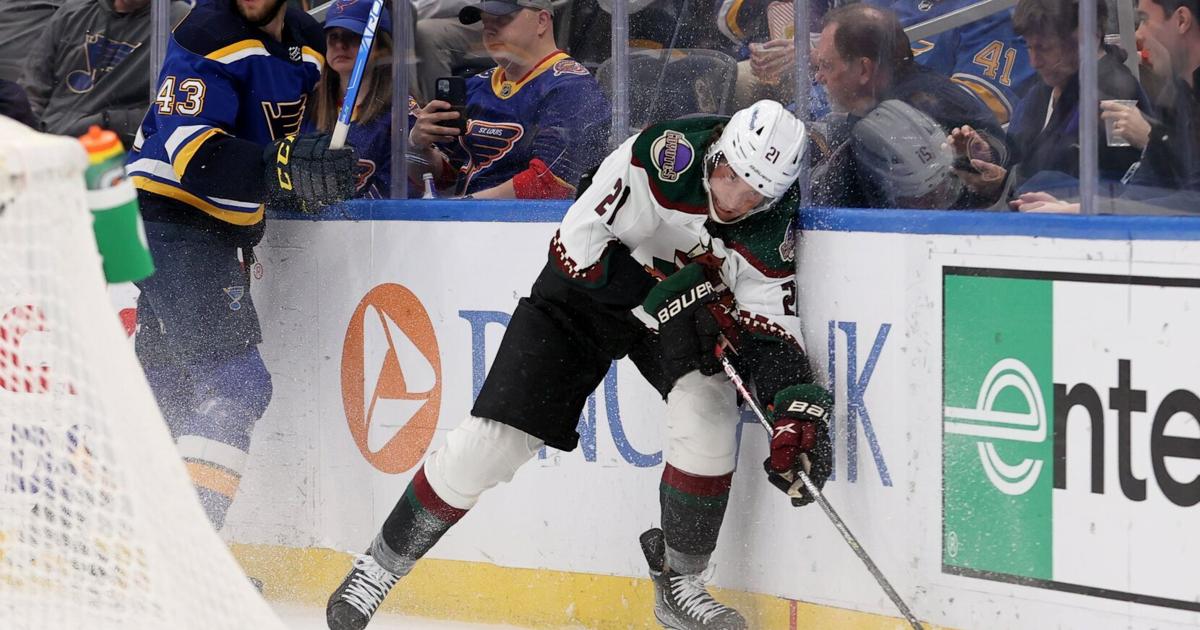 Playing in just his 14th game for the Blues, Rosen scores twice in second period.
www.stltoday.com
NASHVILLE, Tenn. — After taking a stick under the eye Saturday against Minnesota and experiencing blurry vision, Blues defenseman Nick Leddy was doing much better Sunday according to coach Craig Berube.
Just not well enough to play against Nashville.
"He's fine, but he's not gonna play tonight," Berube said before Sunday's contest against the Predators. "I don't think it's gonna be anything long."
Calle Rosen replaced Leddy in the lineup, on the third defensive pairing with Robert Bortuzzo. Torey Krug, who had been paired with Bortuzzo in all three games since returning from a hand injury, moved up to the second pairing with his partner for most of the year — Justin Faulk.
Rosen had been a healthy scratch for the prior three games after playing seven of the previous eight contests.
"I like his speed and his ability to move the puck," Berube said. "He's a head's-up player. He's got real good feet. He makes good plays with the puck. He's played well."He played well enough Sunday to score his first goal in 14 games as a member of the Blues, and his second NHL career goal (34 games). Early in the second period, Rosen raced down the ice on an odd-man rush with Vladimir Tarasenko and Robert Thomas. Tarasenko got the primary assist, dishing to Rosen on left wing. Rosen then lifted a roof shot past Predators goalie Juuse Saros.