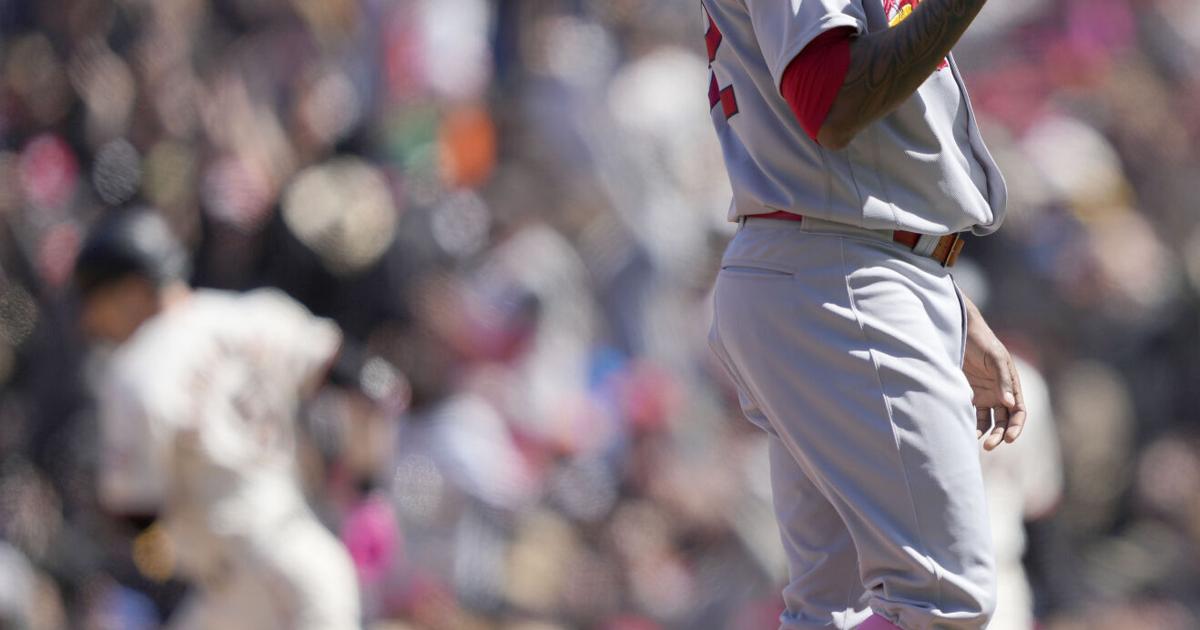 Yastrzemski's homer breaks 3-3 tie as Giants strike late and don't strike out at all vs. Cardinals starter Hudson; Cardinals go zero-for-nine with runners in scoring position.
www.stltoday.com
Derrick Goold
SAN FRANCISCO — By the end of the first inning Sunday, Cardinals starter Dakota Hudson had showed the signs of trouble ahead and the power at his fingertips to someday avoid it.
Fiddling with pitch after pitch to find elusive command, Hudson walked two of the first three batters he faced but slipped free from the inning when he used the sinking pitch that sets him apart to get a double play. The second inning began like the first, with another walk, but there was no escape. Four walks caught up with him, cost him control of the game, misplaced the Cardinals' lead, cut short his start and began a cascade that pooled into a 4-3 loss to the Giants at Oracle Park.
Mike Yastrzemski's home run splashed into McCovey Cove was the difference on the scoreboard, but the result could be traced back to Hudson's feel on the mound.
"I don't think any starter walks away from a 4 2/3 (innings) and is happy about it, even if it was all zeroes," Hudson said. "I think the walks put me in a situation where we were a little further down than we should've been. Obviously, there was more I could have done."
Hudson walked three of the first five batters he faced, and after Darrin Ruf's leadoff walk to start the second inning, LaMonte Wade Jr. tied the game with a two-run homer for his first hit of the season. The Giants added a sacrifice fly later in the inning to take a lead, and the Cardinals played catch up from there.