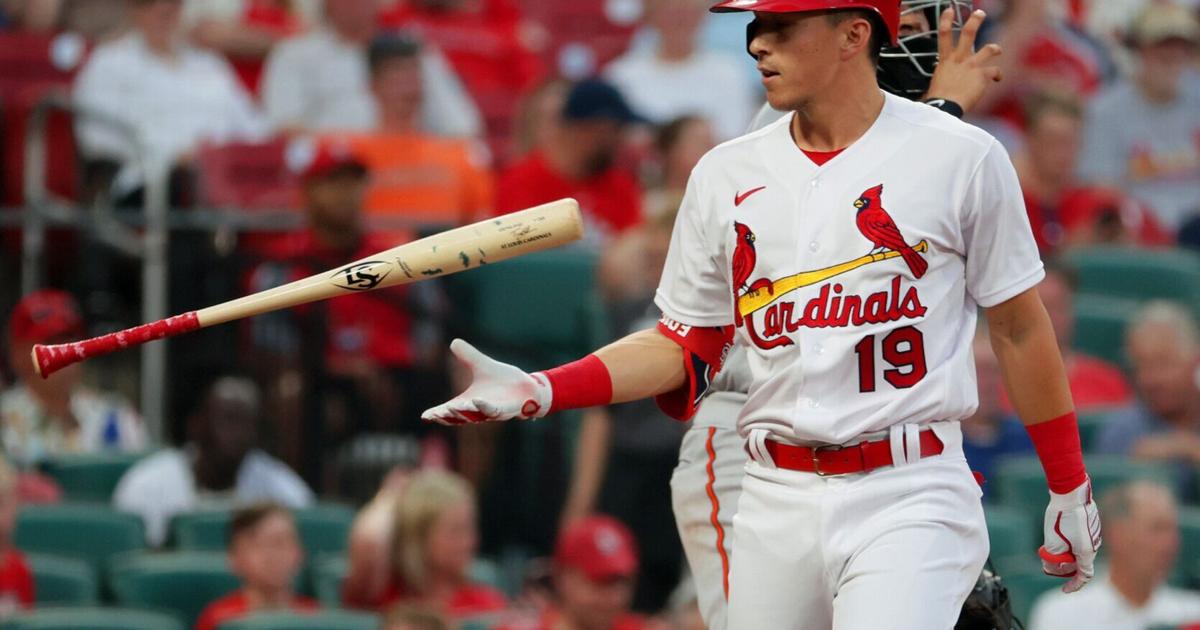 DeJong, hitting .130, is sent to Memphis. Sosa is on rehab at Springfield. Robertson is summoned from Memphis.
www.stltoday.com
Rick Hummel
The Cardinals' shortstop is ... Brendan Donovan. At least on Tuesday night it was as the rookie made his first big-league start at that position.
Heretofore, Paul DeJong and Edmundo Sosa had made all 28 of the Cardinals' starts at shortstop. As of Tuesday night, both were in the minor leagues.
Sosa, who had been on the COVID injured list, had two hits in a rehab game for Class AA Springfield and is slated to play for Springfield again Wednesday morning and could be back with the big-league club by Thursday.
Cardinals manager Oliver Marmol, asked if Sosa had a chance to win the job back that he won last September, answered, emphatically, "A real shot.
"He doesn't back down. He doesn't scare. He takes good at-bats. He plays good defense and brings a certain energy to the club that it's hard to deny."
DeJong, hitting .130 in 24 games, meanwhile, was packing his bags to join Class AAA Memphis in Norfolk, Virginia, where the team will be playing this week.
Summoning memories of regular third baseman Todd Zeile being optioned to Louisville some 30 years ago — DeJong, who was within a few weeks of not being able to be optioned as a player approaching five years' of service, indeed, was optioned to Memphis. Zeile was hitting .251, by the way when he was sent out.