aka "Captain Oblivious"
I presume this sinks the entire Illinois Terminal project in downtown Champaign.
Looks like the MTD will still have federal grant money to expand and improve Illinois Terminal, but the Yards project as a whole and the ice rink portion especially will be scaled way back or shelved I would imagine.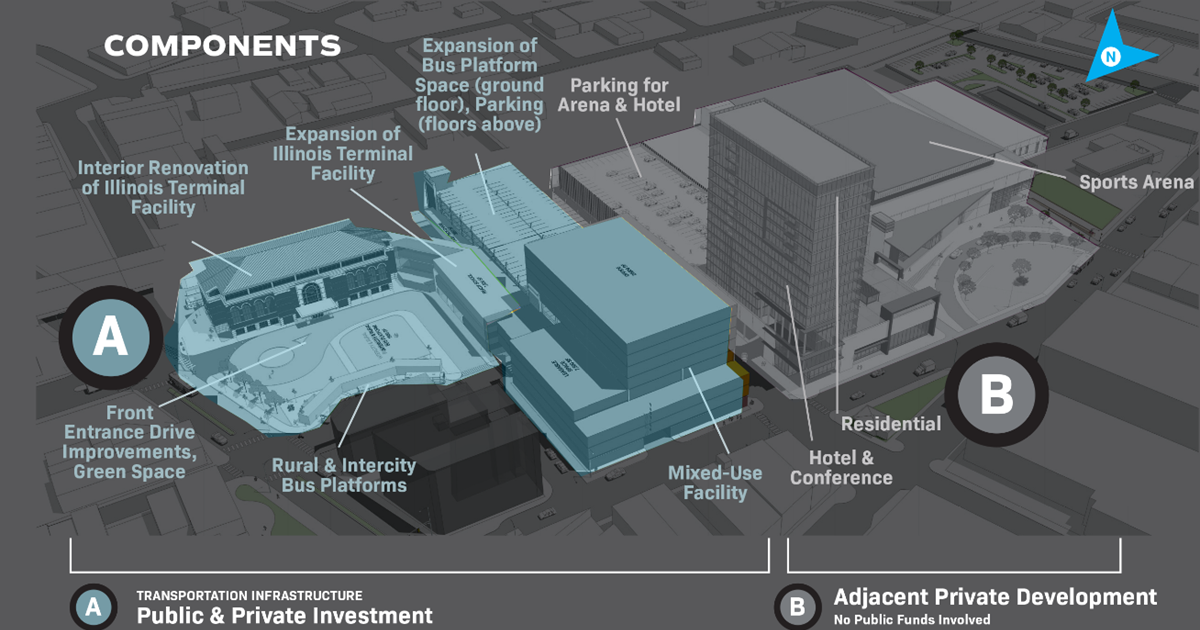 The Illinois Terminal Expansion is part of a joint development initiative between MTD, the City of Champaign, and a private development team. Known as The Yards, the joint development initiative has two components: the Illinois Terminal Expansion at The Yards Project (north of Logan Street) and...

mtd.org