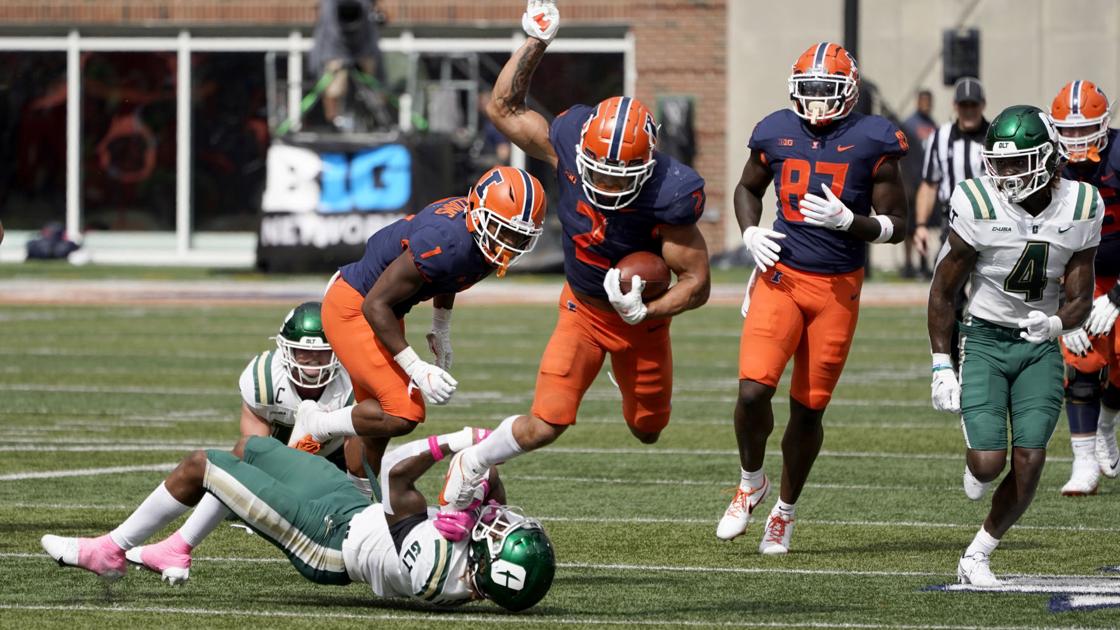 Running back has 26 carries for 257 rushing yards in 24-14 victory.
www.stltoday.com
CHAMPAIGN, Ill. — The boo birds came out at halftime as Illinois headed into the locker room trailing Charlotte at home Saturday.
Chase Brown gave the Illini faithful something to cheer for after the break, scoring two touchdowns and finishing with 26 carries for 257 rushing yards — the fourth-most in a single game in program history — to lift Illinois to a 24-14 victory.
One of the players Brown passed on the all-time list is Illini legend Red Grange. The college and NFL Hall of Famer has a statue outside of Memorial Stadium that Brown walks past every game day.
"When I first came to Illinois, I knew I wanted to be part of those big name guys that played here before me," Brown said. "The fact that I was able to come out (Saturday) and put on the performance that I did, I'm grateful. I feel really blessed."
----------------------------------------------------------
great game by....................
Chase Brown
OLine
Defense in second half
We needed a win , good , bad or ugly
This was good , especially in the second half
Go Illini