I'm still wrapping my head around the fact that our second-string QB, who'd seen extremely limited action, drove us downfield in three plays at MN to win the game, completely cold off the bench, and then, in his first start, hung 507 yards on the opposition. And that he'll be forever spoken of among Illini fans in the same breath as the guy below.
Granted, DW hung 621 on a #7 OSU team on the road but still... what we witnessed yesterday was epic. Am so pleased for the guys that that they pulled out a W.
Wilson: 43-69 for 621 yds / 6 TDs, 3 INT
Paddock: 24-36 for 507 yds / 4 TDs, 1 INT
[BTW,
@mattcoldagelli
, there are your O/W/B road togs below, 43 yrs ago
]
For anyone interested
Eleven Warriors
has a 20-min film summary of that 1980 game. Horrible video quality. (There's a longer 50 min version on YT.) There's no reason why we shouldn't have won 56-49. Painful to see a sure breakaway TD fumbled inside the 10 and an INT in the end zone late.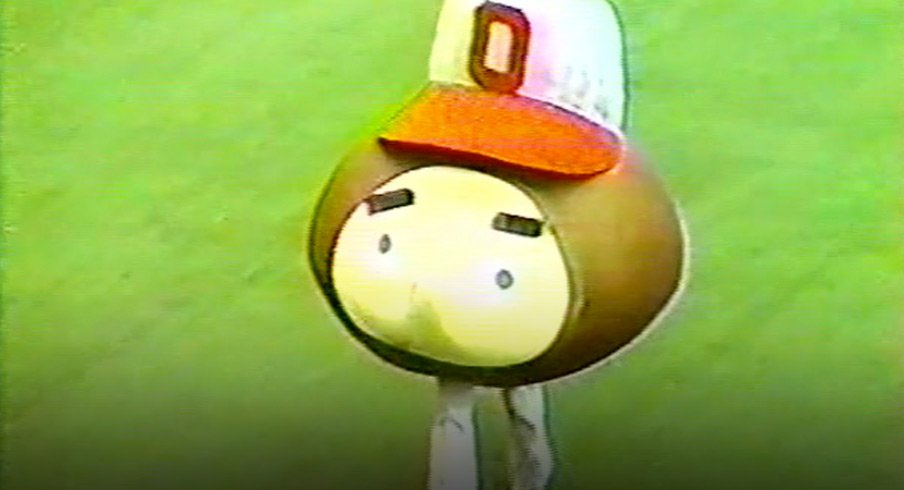 Drive-Thru highlights a classic against the Illini. Dave Wilson had an NCAA then-record 621 yards passing for Illinois, but Ohio State won 49-42.

www.elevenwarriors.com