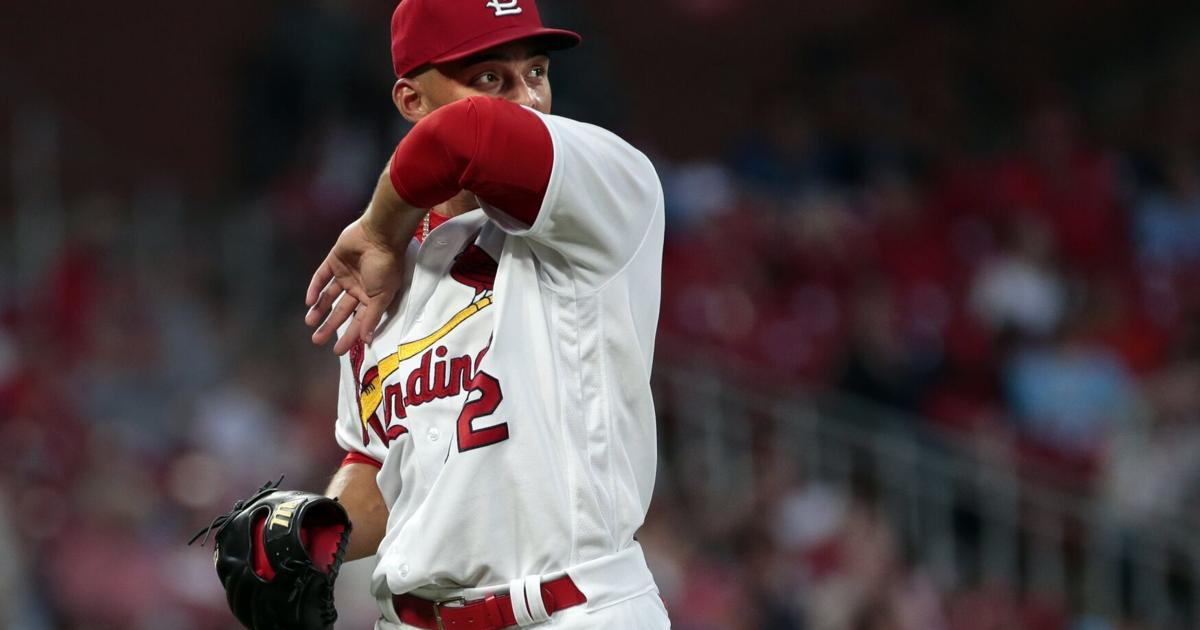 Former closer pitches into the fourth, but weight of four walks catches up to him. Cardinals walk eight, allow three homers, two by Jansen to split short series.
www.stltoday.com
Derrick Goold
Atipping point in the Cardinals' experimental program to build Jordan Hicks into a starter arrived Tuesday night, and with it came a great reckoning on a big role.
In the days leading up to Hicks' start against Toronto, manager Oliver Marmol pinpointed it as the game in which decisions would shift from how many pitches Hicks needed to throw for increased stamina to, rightly, how Hicks pitched. He had started games, but this would be the first game in which he'd be treated as a starter — pitching as deep into the game as his performance earned.
He faced four batters in the fourth inning and did not get an out.
Hicks' shift from former closer to budding starter hit a speedbump when he had fewer swings and misses than walks allowed in the Cardinals' 8-1 loss to the Blue Jays at Busch Stadium. A compelling show featuring Toronto right-hander Kevin Gausman's six shutout innings became a farce late when the Cardinals compounded a deficit with misplays. The Cardinals walked eight batters. Hicks allowed four runs, three on a homer off the left-field foul pole, and he complicated his evening with five walks. He spent most of the outing with more balls thrown than strikes and, measure for measure, that's no way to start.
On Shakespeare Night at Busch, fans had T-shirts featuring a quote from the Bard and Hicks had the stage all to himself — no innings cap, no pitch limits — and a lackluster performance invited a classic dilemma.
To start or not to start — that is now the question.