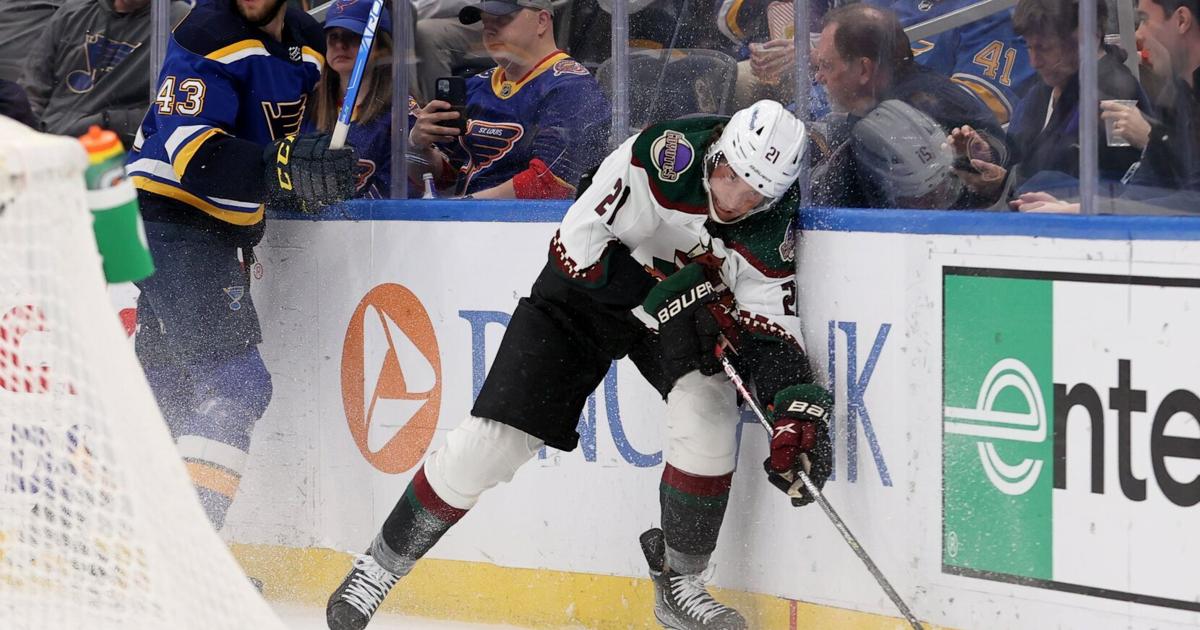 Coach Craig Berube is still evaluating several candidates for the seventh St. Louis Blues defenseman spot after Scott Perunovich injury.
www.stltoday.com
Jim Thomas
Coach
Craig Berube
had no update on injured defenseman
Scott Perunovich
on Thursday.
"He's still being looked at," Berube said. "I can't really give you any information on it right now."
In this case, that figures to be more than just coach-speak. Because when Perunovich initially suffered a left wrist injury last season, which subsequently required surgery, it took doctors a while to zero in on what actually was going on with the wrist.
There's nothing official, but it looks very much like Perunovich may have reinjured the wrist by the way he reacted after getting shoved into the boards by Chicago's
Michal Teply
in Tuesday's game against the Blackhawks.
When talking about Perunovich's offseason commitment to earning an opening-day job, Berube's comments were revealing.
"(Perunovich) worked hard this summer coming in to be a permanent player — find a spot. Now he's got to wait," Berube said.
"Now he's got to wait."
So even though the exact nature and severity of the injury may not be known, it's clear that Perunovich will be out for a while.
After the re-signing of Nick Leddy in July, a common refrain was: What will the Blues do with eight defensemen on the roster?
Well, that eight has quickly shrunk to six with the regular season still more than two weeks away. An offseason training injury led to hip surgery that will sideline
Marco Scandella
at least until March. And now Perunovich.