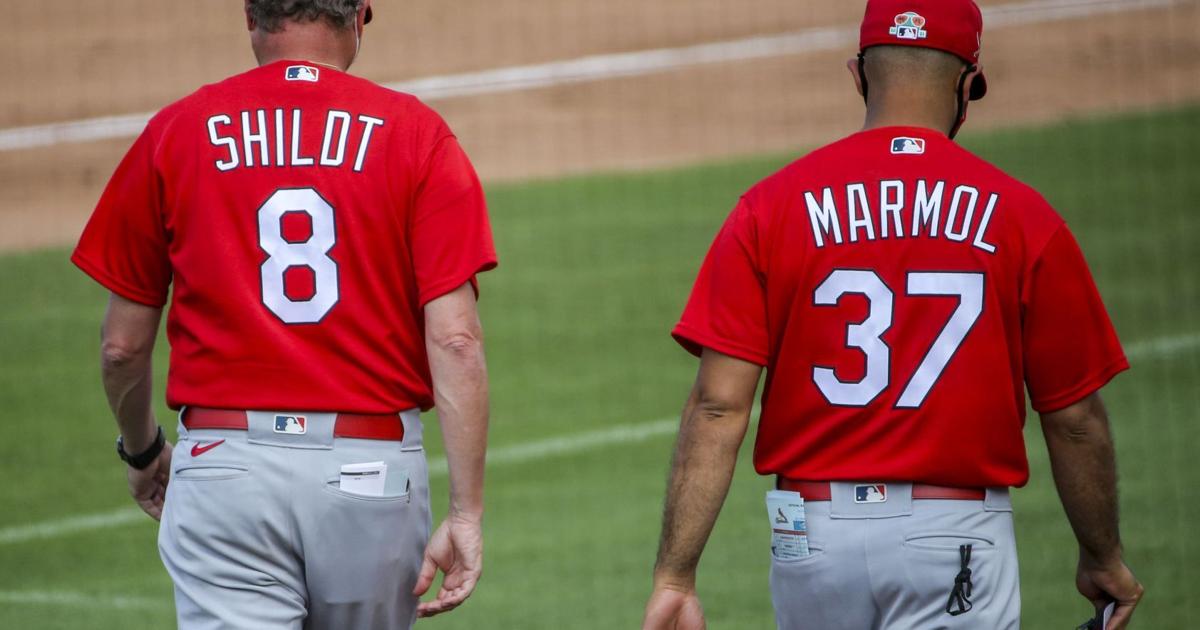 "My comment was that if it was toxic, it must be in the front office," La Russa told USA Today.
www.stltoday.com
JUPITER, Fla. — Just when the Cardinals probably felt free and clear from the Mike Shildt situation after MLB lockout theater and the Albert Pujols reunion, the Cardinals' ex-manager said not so fast to his front-office friends turned foes.
Shildt, with an assist from Hall of Famer Tony La Russa, refreshed a bitter baseball breakup story Thursday
with comments made to USA Today
.
Shildt, opening up a vein during Padres spring training in Arizona, has a long list of new baseball duties. But he is still first and foremost a broken-hearted former Cardinals manager, still analyzing his surprise October ejection before the promotion of bench coach Oliver Marmol to his old job.
Shildt told USA Today he expected to wear the Cardinals uniform his whole life. He said his firing after a third consecutive postseason stunned him. He said he and Cardinals president of baseball operations John Mozeliak had their differences but not ones that merited a dismissal ."I was so loyal to that organization and cared so much," Shildt told USA Today. "I felt an immense weight of being a caretaker of that organization. Ultimately, I put too much pressure on myself. That was my issue, not anybody else's. I didn't want to let Mo down. I didn't want to let my team down. I didn't want to let our fanbase now. I didn't want to let the tradition of players that came before us down. I was very passionate of that and dedicated to it, and at some level, I probably cared too much."
---------------------------------------------------------------------------------------
Less than a week before the official start of the season and this situation is revisited again ................................
I'm ready for some baseball..........................I really really am.................................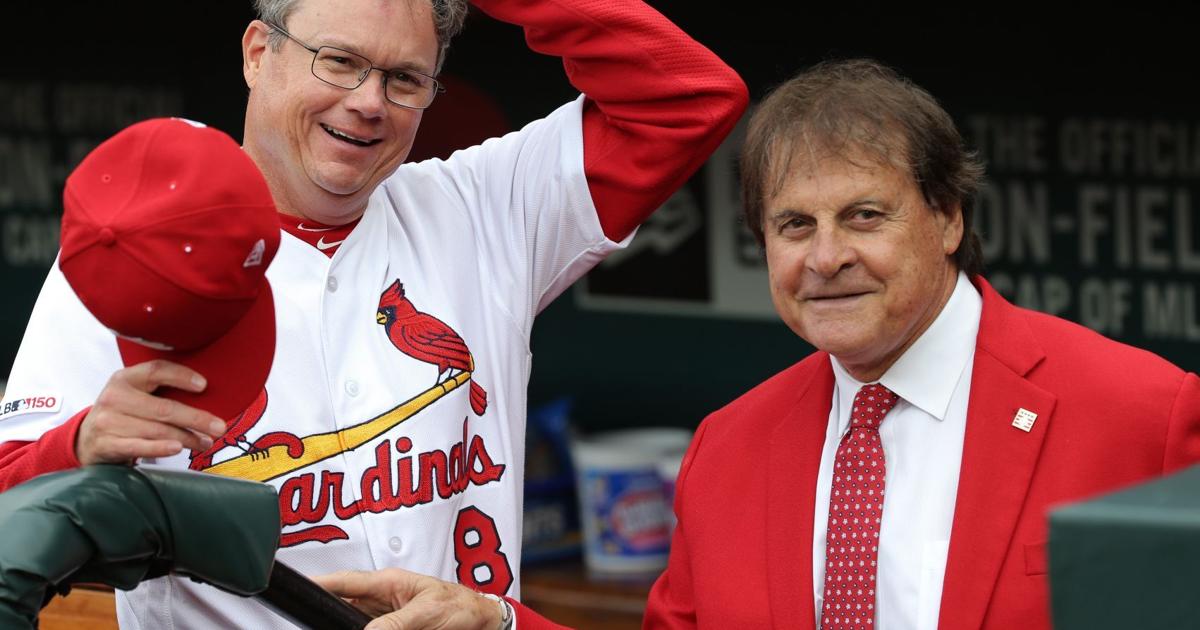 White Sox skipper lashes out at "toxic environment' rumor, hopes it doesn't damage Shildt's chances of returning to managing.
www.stltoday.com
JUPITER, Fla. — Former Cardinals manager Tony La Russa couldn't put his finger on where he had heard or read it, but he told the Post-Dispatch he was "(ticked) off" by reports that Mike Shildt, the most recent former manager of the club, was dismissed because of a "toxic environment" in the clubhouse.
La Russa, who had seen Shildt earlier this week when the White Sox played the San Diego Padres, for whom Shildt is the interim third-base coach, said he was concerned such a report could cost Shildt a chance to get another managing job in the majors.
"I thought Mike did a good job, but I wasn't in a position to second-guess the organization. I don't know who started it," said La Russa, who said he had understood, to a minor degree, the part about "philosophical differences" leading to Shildt's firing but rebelled when he heard it said there was a toxic environment in the clubhouse.
"You can't have that winning streak they had at the end of the season and have a toxic environment," La Russa said. "I watched some of the games and I saw the celebrations — the way coaches, manager and players were. That was one of the most amazing streaks in the Cardinals' history, when you think about the competition they were facing.
"That really (ticked) me off. It (ticked) a lot of us off," said La Russa, by telephone from the White Sox training camp in Glendale, Arizona.
Last edited: