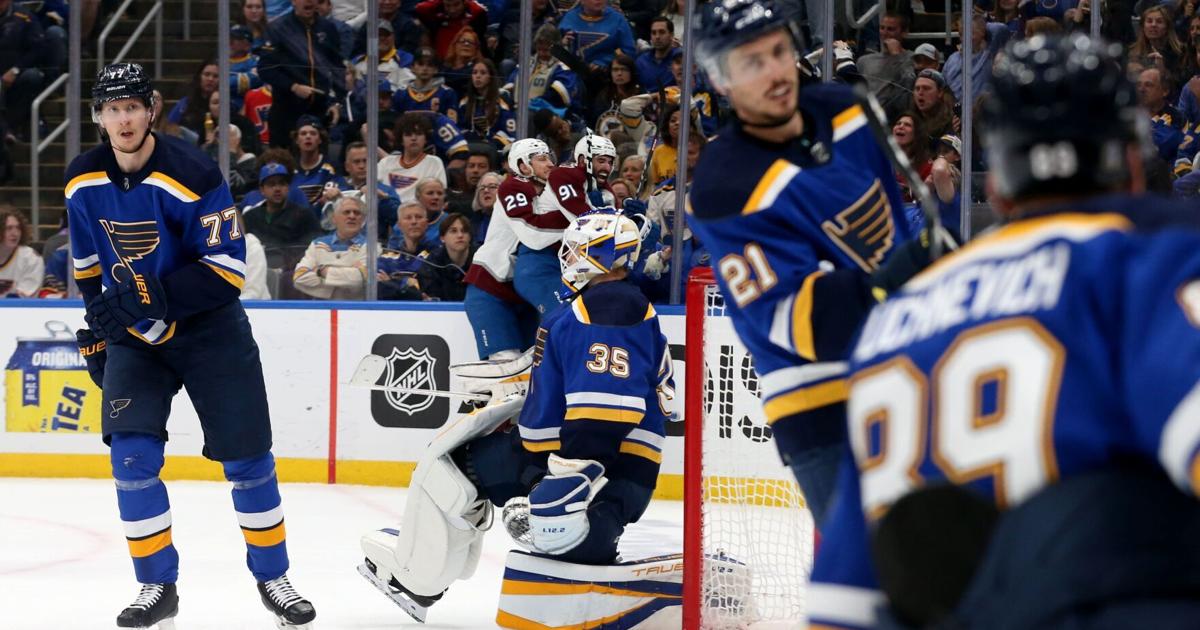 Husso replaces Binnington after controversial no-call in Kadri.
www.stltoday.com
Jim Thomas
For the first two games of this series, Colorado didn't have much of an answer for goalie Jordan Binnington.
But for most of Saturday's contest, a 5-2 Avalanche victory, they didn't have to deal with him. He was knocked out of the game, less than seven minutes in, on a controversial play involving — who else? — Colorado forward Nazem Kadri.
Almost a year ago to the day, Nazem Kadri knocked Blues defenseman Justin Faulk out of Game 2 of the Blues' opening-round series with Colorado with an illegal check to the head. Faulk was done for the series; Kadri was suspended.
Kadri was at it again Saturday, a central character in a sequence that knocked Binnington out of the game with 13 minutes 15 seconds left in the opening period. Kadri and Calle Rosen both were racing for a loose puck heading dead on at Binnington.
Kadri, making no attempt to slow down, lowered his shoulder and leaned into Rosen — causing Rosen to crash into Binnington. Kadri also fell on top of Binnington on the play. There was no penalty called.
When asked about the play after the game, coach Craig Berube said: "Look at Kadri's reputation. That's all I got to say."
Binnington stayed down on the ice and head athletic trainer Ray Barile was out on the ice quickly. Binnington was slow to get up and then was helped off the ice and down the tunnel to the locker room. Enter Ville Husso, last seen in Game 3 of the Minnesota Wild series.