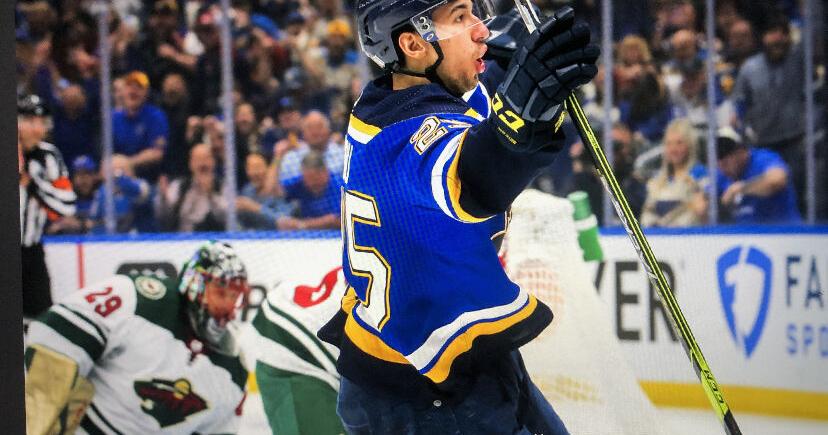 After a two-game lull, some dazzling work by Kyrou got offense back on track in Game 4.
www.stltoday.com
Jim Thomas
At times, Blues coach Craig Berube must feel like a parent with a couple dozen children.
They all have different personalities. Different strengths and weaknesses. Different egos and needs. His job is to keep them all motivated, growing, and producing. Some need more attention than others.
Now among those "kids," there's a prodigy capable of great things. Jaw-dropping feats. But he sometimes can leave you scratching your head or even give you a headache.
With that in mind, the further adventures of Jordan Kyrou continued Sunday at Enterprise Center in the Blues' 5-2 Game 4 victory over the Minnesota Wild.
Kyrou was dazzling for most of the afternoon. He scored two goals, including the game winner midway through the second period. He found open ice, eluded defenders. And even broke up a couple of plays defensively with alert backchecking.
During a tough-love team meeting on Saturday, Kyrou said Berube's blunt talk left him upset — adding that he didn't think that was a bad thing. Judging by Kyrou's play Sunday against the Minnesota Wild, the young forward responded well.
"I guess," Berube said, chuckling. "We were all mad that we were in that situation. It's OK to be mad. You should be (upset). We lose two games in a row and we didn't play very well."