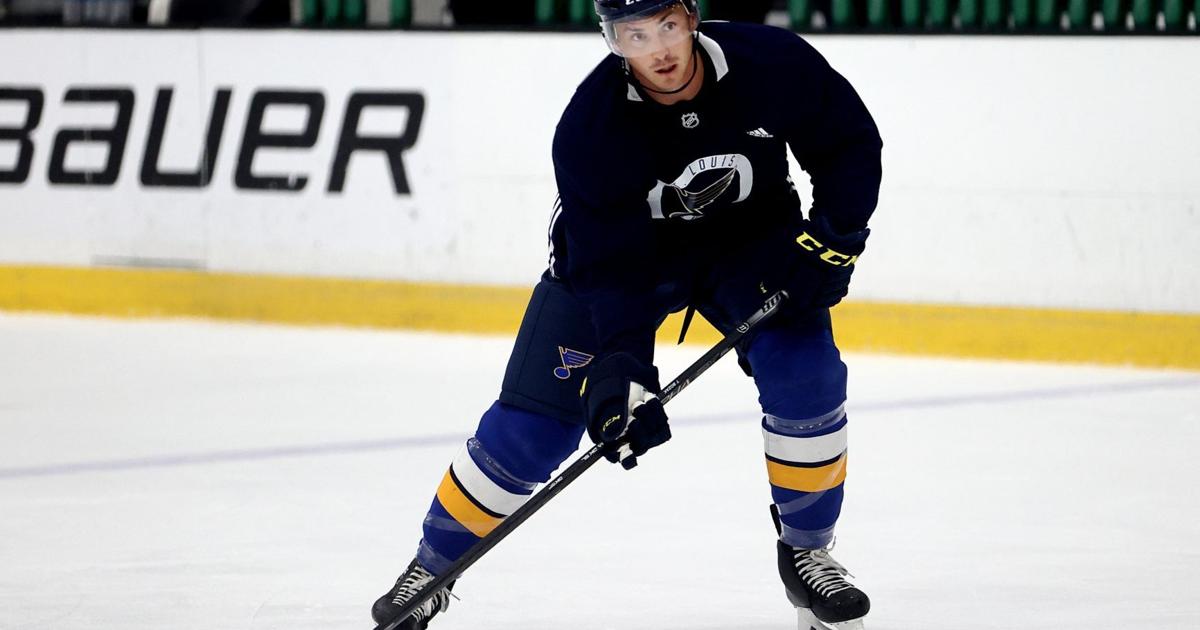 He returns to lineup after missing 20 games because of lower-body injury. Joshua sent back to Springfield.
www.stltoday.com
ANAHEIM, Calif. — When Tyler Bozak left practice just a few minutes early on March 15, coach Craig Berube joked that Bozak just wanted to get out of a drill.
If only that were the case. It turns out Bozak suffered a lower-body injury and hasn't played since. That all changed Sunday at the Honda Center, when Bozak returned to action against the Anaheim Ducks and assisted on Ivan Barbashev's goal in the second period of the Blues' 6-3 victory.
The veteran center had missed the Blues' last 20 contests. Before Sunday, his most recent game had been March 13 against Winnipeg, a 4-3 Blues loss in overtime.
Throw in seven games missed while on the COVID list, one game missed due to non-COVID illness, and four games as a healthy scratch, and Sunday marked only the 48th game of the season for Bozak, 36. He had three goals and eight assists, and was a team-worst minus-11 entering Sunday.
"He's been out a long time, so he needs to play down the stretch here," Berube said.A veteran with Bozak's savvy could come in handy during the playoffs.
"Experience. Situational play — from faceoff, (defensive)-zone coverage, penalty killing," Berube said. "Been a good player for us in the past. Smart hockey. Reliable."