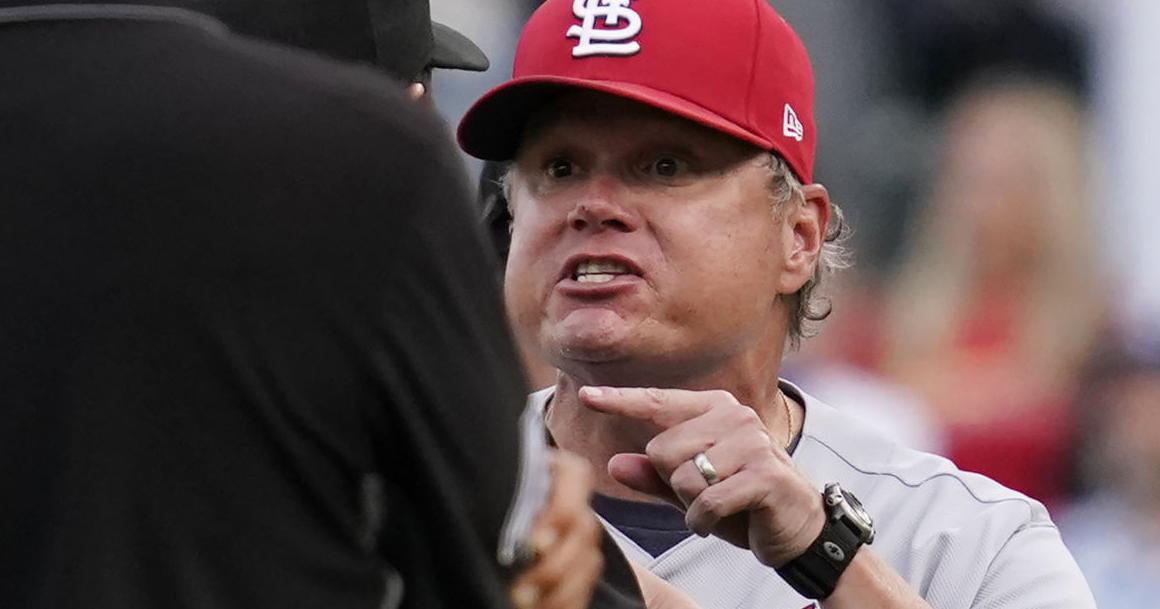 Cardinals (87-69) conclude their road schedule with an 11-game winning streak and close Wrigley for the winter having swept a four-game series.
www.stltoday.com
CHICAGO — When the chaos calmed, every argument had been exhaled and exhausted, and their manager ejected, an umpire's confused call on an infield-fly rule took the final out of Sunday's game away from the Cardinals and instead left them dealing with the tying run at second base.
Four pitches later, they got the last out.
Again.
The Cardinals' 4-2 victory against the Cubs on Sunday extended their record winning streak to 16 consecutive and put themselves one win shy of securing the National League's second (and final) wild-card playoff berth as the season starts its final week.
The Cardinals rallied with Harrison Bader's game-tying homer that carried over the wall and two runs scored in the ninth inning without a ball leaving the infield. The victory concluded the Cardinals' road schedule with 11 consecutive wins — the first team to finish with that many since 1887, per Elias Sports — and closed Wrigley Field for the winter with a four-game sweep.
Closer Giovanny Gallegos walked two batters to invite the winning run to the plate in the ninth. Cubs first baseman Frank Schwindel, a .333 hitter since replacing traded Anthony Rizzo, skied a ball high toward third base and up into the Wrigley wind. Things got weird. An umpire clearly and correctly signaled the infield-fly rule. Nolan Arenado drifted with the ball, lost his footing and fell as the ball dropped in fair territory. Schwindel was out by rule. But the two runners had the right to advance — at their own risk. Both tried.

The Cardinals threw the ball to third base as if to get a force out that was not possible, by rule, and then to Tommy Edman at second. A force out wasn't possible there either, only tag plays. But when Rafael Ortega coasted past second, Edman tapped him with the glove. Umpire Doug Eddings called Ortega out. Cardinals first baseman Paul Goldschmidt quickly, vehemently pointed out the out Edman had taken. The Cardinals — who have made such double plays an artform — thought they had pulled off another one for the final outs.


Game over. Or, not?
Another ump claimed he had called time — during a continuing play.
Asked by the media present at Wrigley to explain this decision and the play to a pool reporter, the umpires declined.

------------------------------------------------------------

The umps declined...................lol.....................